Students
Printing balance for students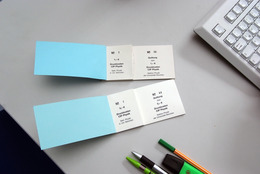 Every student receives an allowance of 18 euros per semester. With that, 600 pages can be printed in the CIP pool in black and white. In the CIP administration room, additional printing credit can be bought with cash. The allowance is used first and the unused rest decays after every semester. The paid for printing credit will not decay, as long as the account exists. However, unused credit will not be repaid.
The allwoance will be allocated a few days prior to the beginning of the new semester.
Start of the winter semester (WS): 1.10, start of the summer semster (SS): 1.04
More information can be found in Printing in the CIP pool.
Data storage for students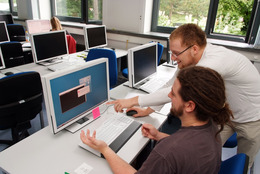 Every student is provided with a 2 GB data storage on the file server of the faculty for his desktop environment in /home/*/<login name>.
Students have 100MB at their disposal on the hompage server to generate their personal homepage.
In /large_tmp on the CIP computers, larger data files can temporarily be saved. However, the data of /large_tmp will be deleted after 30 days.
Every student has his own mailbox on the mailserver of the faculty. The capacity of this mailbox is 1GB for students. Attachements of up to 20MB can be sent.
MEomory capacity on the CIP computers
Mount
Available
Size
Quota
Backup
Storage
/home
on all CIP computers
5 TB
Yes


2 GB/ student indentification

Yes
unlimited
/large_tmp
on all CIP computers
99 GB
No

No
30 days